Thermal Imaging of Expectant Mother
Images produced by Teletherm camera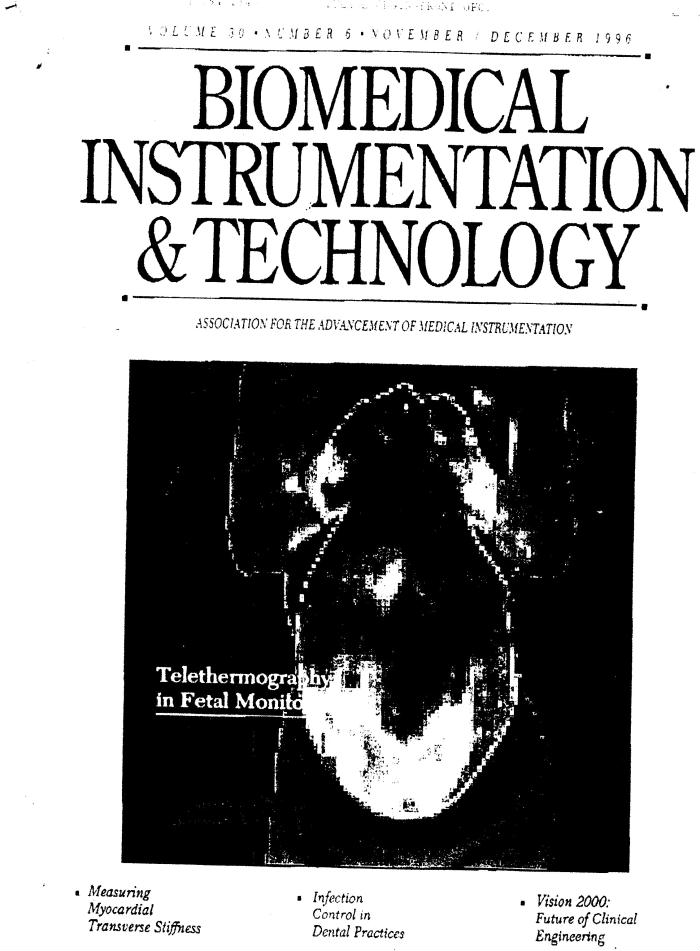 One of the advantages for using
this non-invasive technology.


The thermal image at the left was taken in the early days of electronic telethermography, circa 1987, with one of the first fully digital infrared camera systems, the Teletherm Mark/1026.

Thermal emissions from an expectant mother appear.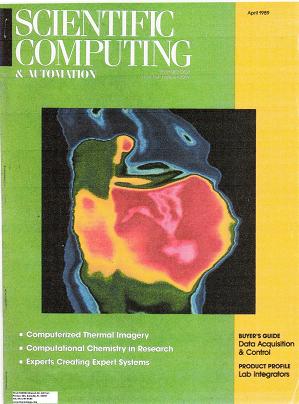 "Biomedical Instrumentation & Technology" Nov./Dec. 1996

Original research has been presented on the
"

Application of Telethermography in the Evaluation of Preterm Premature Rupture of the Fetal Membranes

"

Telethermography has the potential of being a sensitive clinical indicator of early chorioamniotic infection.
This has important clinical implications for the management of women with PPROM. While premature delivery is a significant risk for women with PPROM, infection adds substantial morbidity to the premature infant.


Diagnosing this infection antenatally in its early stage may facilitate early delivery and prevention of infection.
TTG could supplant many of our current antepartum screening methods, such as non-stress testing and bio-physical profiles, which have proven ineffective in diagnosing early antepartum chorioamnionitis.

Michael Sheinberg, MD, Robert Hayashi, MD, Jaclyn Bromley, RNC, Liz Dormer, RNC, Department of Obstetrics and Gynecology, University of Michigan Hospitals, and the University of Michigan Hospitals Antenatal Testing Unit, Ann Arbor, Michigan.


(The above clinic used mid-90's version of Teletherm infrared camera - to date, no other infrared camera manufacturer has produced similar results).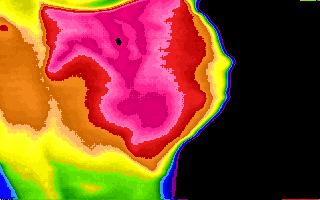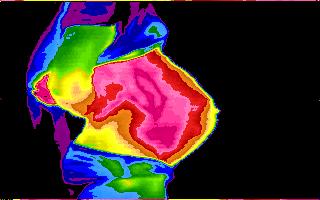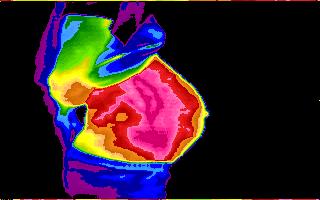 Enlargement view of image top. Center image - several weeks earlier. Bottom image - taken 2 weeks prior to top image.